Crown House B&B
Details

Category: Crown House B&B
Hits: 13604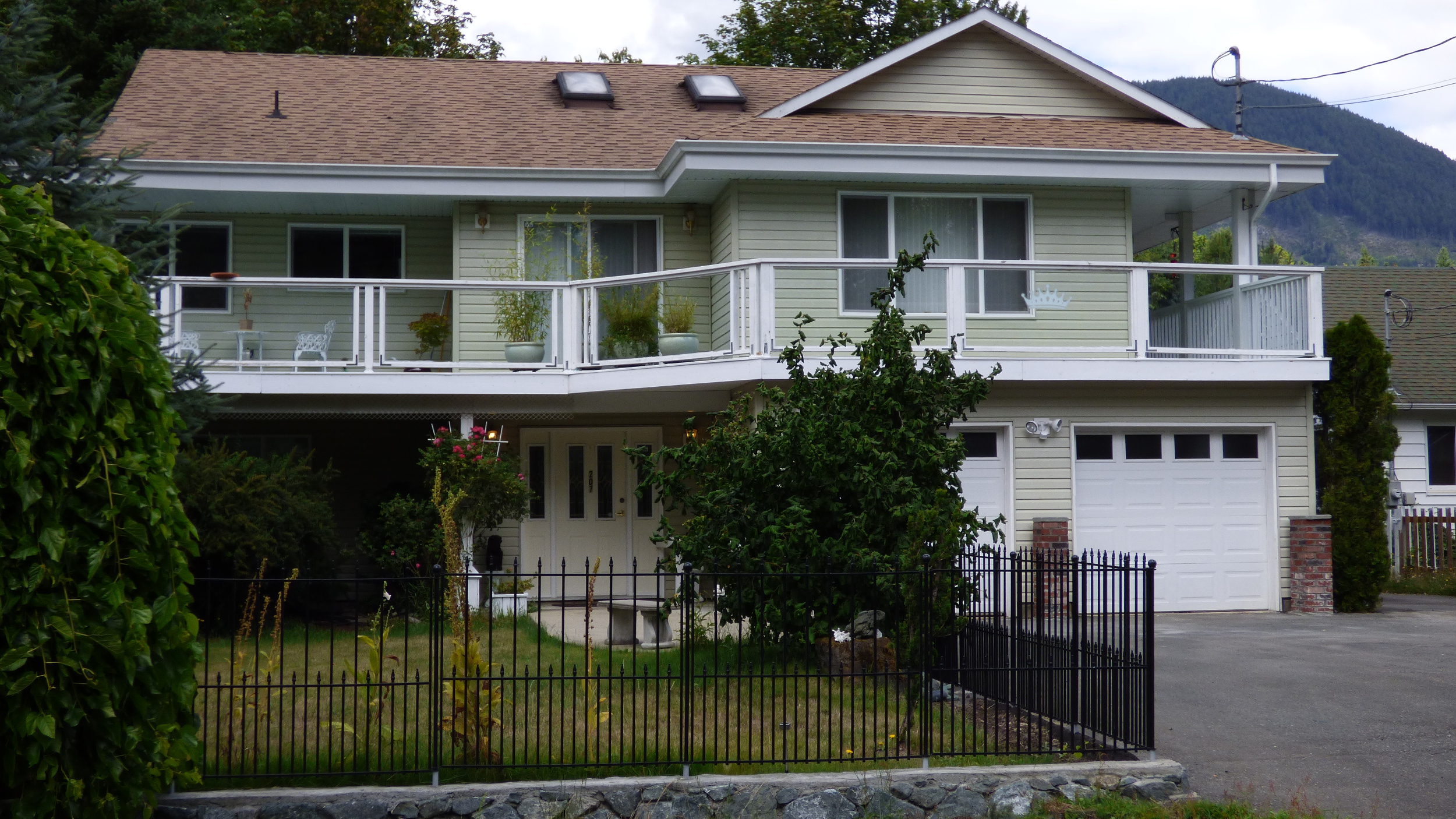 At the crest of the Marine Circle Route situated near the core of the small town of Lake Cowichan, Crown House B&B offers the best hospitality you can hope for with a price you'll be comfortable with too. Overlooking the lake and in a valley of mountains the location and within walking distance of town, swimming and boating, we are well situated.
The breakfasts served are always a satisfying winner at Crown House. Several people have mentioned it was the best breakfast of their vacation.
We offer two rooms with queen sized beds, our Upstairs and Downstairs rooms. We have an outdoor swim spa with 5100 litres of salt water that our guests can enjoy.
New for 2023 our guests with an electric vehicle can charge up their vehicle while staying with us. We have free parking for two vehicles in the driveway (marked by the yellow timbers), bicycles may be locked up securely in the fenced back yard.
In 2023 we will begin adding PST and MRDT to all bookings at time of check in. 
*Contact us directly for information on our cash based options*
Details

Category: Crown House B&B
Hits: 259
If you are looking for vacation accommodations in Cowichan Valley with an EVSE (Electric Vehicle Supply Equipment or ev charger) Crown House B&B in Lake Cowichan has what you are looking for; an Autel MaxiCharger with a J1772 port that you can use to freely charge your Electric Vehicle high voltage battery at 32 amps. Please ask at check in for an RFID fob to initiate your charge. Just plug in your car, then touch the fob to the RFID symbol on the charger (right most icon on the EVSE) to authenticate the charge session. (Tesla vehicles will require their J1772 adapter to charge up).
Details

Category: Crown House B&B
Hits: 1270
Crown House Bed and Breakfast opened it's hospitality doors in April 2015, after getting our home rezoned to accommodate the business, food safety training, registering our business, and getting listed with on-line travel agencies.
We offer two rooms, each with a very comfortable queen bed, a smart TV and ensuite washroom. Our breakfasts are always a pleasure with guests as they enjoy a tasty prepared meal that rivals better restaurants fare. We are able to accommodate vegan, gluten free and other dietary restrictions.
During 2020 we had a salt water swim spa installed in our fully fenced in back yard and made it available to our paying guests.
We have a few mobility assist items like a stair lift, and grab bars in the upstairs washroom. The are no steps to the front door.
We offer free WiFi and onsite parking. We are walking distance to the boat launch, public swimming at Cowichan River, and to downtown.
Details

Category: Crown House B&B
Hits: 757
We have two visiting species of hummingbirds at Crown House, the Anna's and the Rufuos Hummingbirds. The Anna's Hummingbird is usually the larger to the two, with a green back and red/pink throat, while the feisty Rufous Hummingbird is the smaller of the two, sporting a brown back and orange throat, but ideRufous Hummingbirdntification is difficult when the individuals are immature.
We have feeders for the hummingbirds up all year round as this area is continually host to Anna's Hummingbird. Normally we have two feeding stations up, one at the patio sliding glass door which is easily seen during breakfast time, and near the upstairs outside seating area. During the winter we change to a single feeding station attached to a window so the ambient temperature of the outside of the window will keep the nectar unfrozen down to negative seven degrees celsius (stand alone feeders will stay liquid to down to negative three degrees celsius.)
Both species of hummingbirds are highly territorial and will defend their territory. One hummingbird will try to defend both stations, chasing away every bird they happen to see taking nectar from 'their' station. There is no sharing unless it happens to be breeding season, as that changes everything (courtship flight has been seen in December).fe